Internet Access Center in Taiwan
Chief Dedicated Internet Access / Transit services provides enterprise and IDC customers with high-speed, global reach, optimal performance and security to meet a variety of business needs such as faster transit of voice, data, video and multimedia information.Chief IDC is the No.1 carrier neutral IDC ecosystem in Taiwan and gathers many of international and domestic carriers, service providers and enterprises within one building. Customer can buy or peer with many other famous networks via simple interconnection here. TPIX, the top two of Internet exchange point in Taiwan, has many of international and domestic famous ISP/ICP members. TPIX is a neutral exchange center and help members to exchange Internet traffic economically and effectively.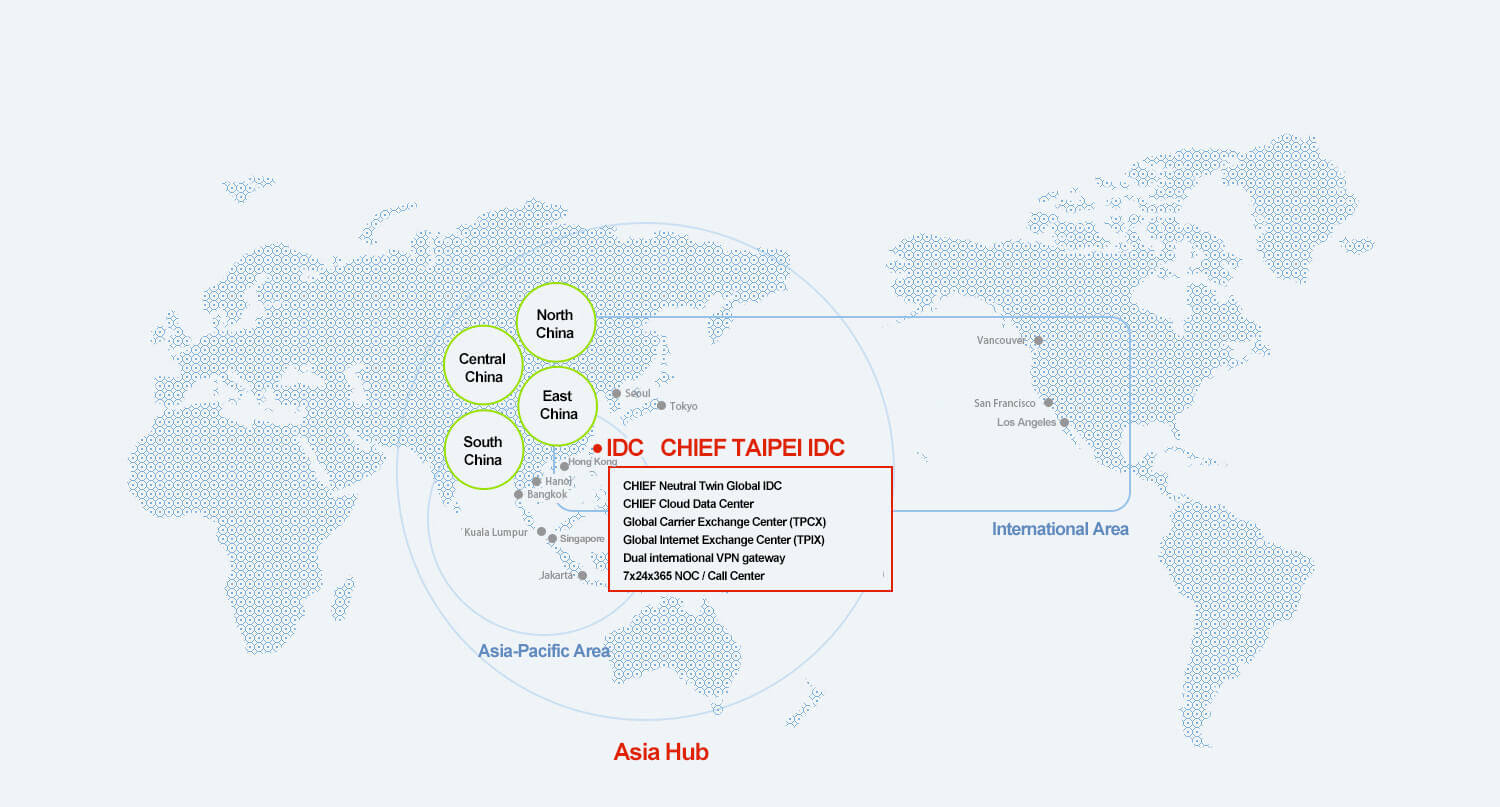 SOLUTIONS
To meet the needs of enterprise customers in ICT applications, we can provide DATA and VOICE solutions to enhance operational effectiveness and competitiveness of enterprises.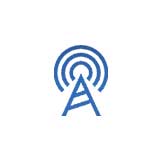 Digital Content Provider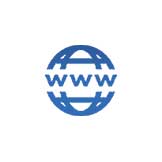 Global Carrier Solution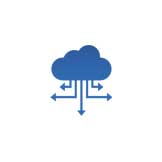 Cloud Service Provider
E-commerce Solution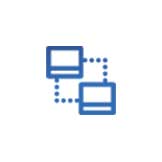 Hybrid Cloud Solution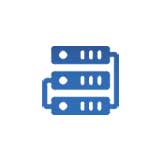 Global Communication Solution