In the modern data communication world, the network is at the heart of enterprise business, exchanging more data internal and external, demanding more applications and services, connecting more fixed and mobile devices than ever before.
In order to handle the growing data traffic, devices number, applications, cloud and online services, a high secure, quality, cost efficiency and elasticity network design is the critical business growth factor. Chief professional consultant team and its complete networking solution, always provides the elastic, creative and complete solution to satify customer needs.
Chief Enterprise Networking Total Solution including Chief Link VPN、Domestic Leased line resell、International IPLC/IEPL and VPN value-added service, help enterprise to build, manage and take advantage from modern data communication environment.
Chief Link VPN:
Based on Chief MPLS VPN backbone, Chief deliver enterprise a highly secure,  quality, any-to-any private networking service.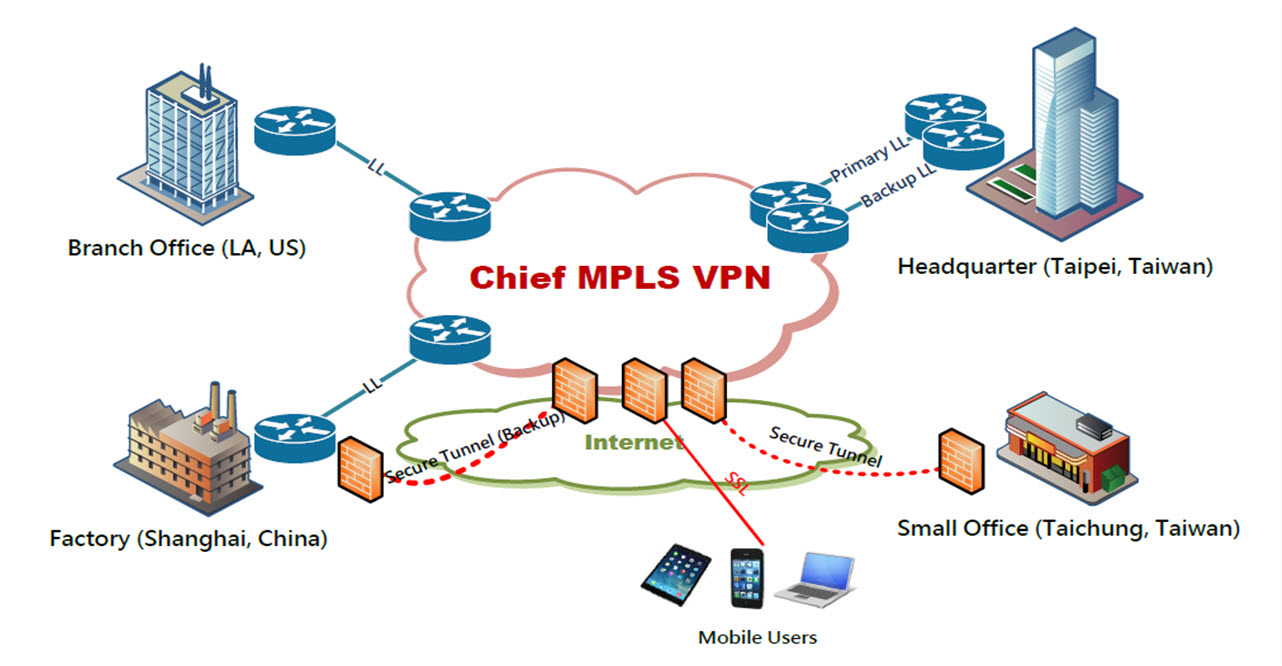 Domestic Leased Line: One stop shopping to resell different carriers local loop.
IPLC/IEPL:  One stop shopping to resell international IPLC/IEPL link.
Value-added Service:  Based on customer requirement, Chief design and provide different value-added solution, including SSL VPN application, Network Management Service (NMS), Managed CPE, Unified Communication (UC), Secuirty, Cloud, Storage and system integrated services.