Chief Telecom partners with CloudMile to create the best application and connection environment for hybrid cloud.
Work together to unite technical strength and service efficiency to meet requirements of connection quality, information security and compliance.
Established in 2017, CloudMile is the first and currently the only Google Cloud MSP (Managed Service Provider) in Taiwan to offer one-stop-shop cloud managed service in Taiwan and Hong Kong, and it has the most abundant experience in building hybrid clouds.
Up to now, CloudMile has serviced more than 400 clients, covering countries including Taiwan, Hong Kong and Singapore, and industries including high tech, manufacturing, finance, government agencies, digital media, e-commerce and gaming. During the process of assisting enterprises with digital transformation and migration to the public cloud, there might be different challenges and issues faced by different industries, yet the speed, quality and stability of connection together with security and compliance are common requirements among all customers.
The cooperation synergy created by connection from the frontend to the back
"In the post-pandemic era, enterprises are seeking even more reliable and secure network solutions, and Chief Telecom happens to be one of our closely working partners. In our experiences of providing managed services, it is essential to think carefully about the connection between customers' on-premise devices and the cloud especially for hybrid clouds projects. To provide Google Cloud Interconnect through Chief Telecom's Chief Cloud eXchange (CCX) is the best all-round solution, which not only meets the common requirements by customers from all fields, but offers better post-sales service and support," commented Spencer Liu, Founder and CEO of CloudMile.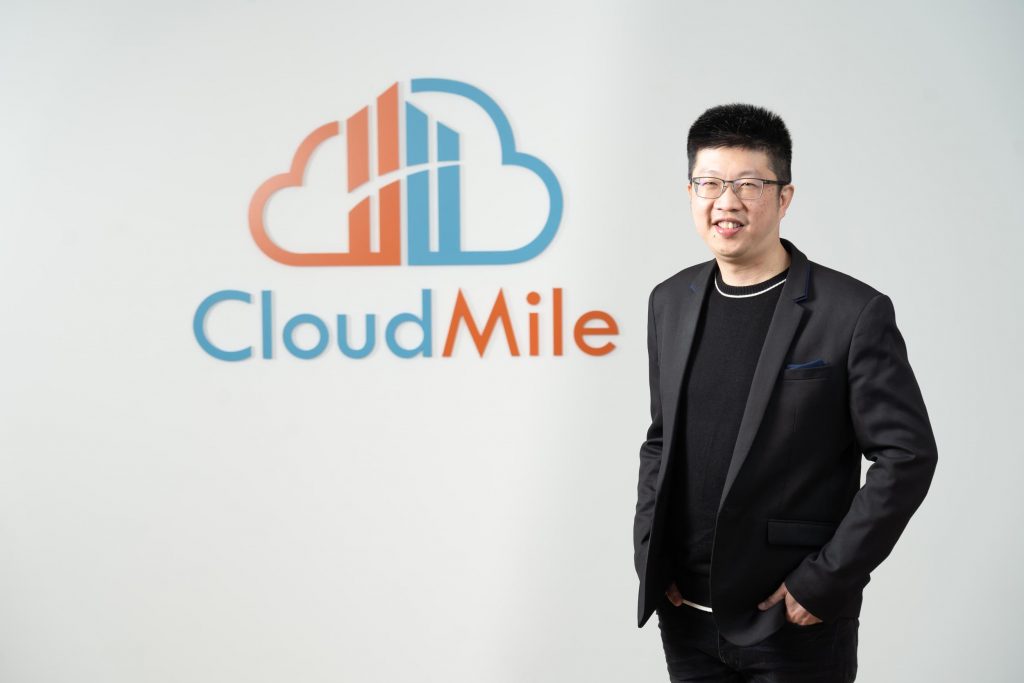 Spencer Liu, Founder and CEO of CloudMile
CloudMile is the leading provider of AI and cloud services in Asia. With services mainly based on Google Cloud, CloudMile has successfully assisted 17LIVE, the leading brand in the Chinese live-streaming market, to migrate to the cloud. At present, CloudMile owns more than 120 professional technical certificates and more than 60 Google Cloud certificates. It is also one of Google Cloud's Premier Partners in North Asia to obtain professional certificates on Machine Learning, Infrastructure, Data Analytics and Cloud Migration.
In the second year of its establishment, CloudMile began to deploy Chief Telecom's CCX service. The cooperation worked out wonderfully from the beginning and the synergy created was greater than imagined. "CCX provides a very complete and smooth connection service to the public clouds. Compared with similar providers, Chief Telecom offers the most abundant options of international public clouds to be connected with. Though our service is mainly based on Google Cloud, our customers might still have requirements to other public clouds. With CCX, we can freely expand the connection and experience no limitation," said James Kao, COO of CloudMile.
CloudMile began as a service provider of enterprise data, and then evolved to providing services related to business applications, digital transformation and managed services, with a goal of becoming the long-term partner of its enterprise customers. Chief Telecom, on the other hand, provides complete solutions with regards to IDC and network, which partners perfectly with CloudMile for an all-round solution from the frontend to the back. Through the private connection service provided by CCX that integrates multicloud platforms, enterprise customers are able to access international renowned public cloud service platforms via the high-reliability, high delivery rate connections over leased line or VPN.
One noteworthy point is that the cooperation between CloudMile and Chief Telecom covers from pre-sales communication, contract execution to post-sales services. And the corporate cultures of the two are more than similar – both focus on technological skills, insist on serving the customers with professionalism, and are agile and fast in workflow and response. "The rhythm of our partnership with Chief Telecom is consistently fast and no one is dragging behind. This is the most ideal partner relationship," commented James Kao.
Satisfying diversified requirements from different industries
CloudMile partners with Chief Telecom to provide complete solutions for customers from different industries. Take a high-tech manufacturing customer as an example. The customer's application scenario is uploading manufacturing data to Google Cloud for analysis and conducting visualization applications that follows. Through tracking the manufacturing process every day as well as sorting data and optimizing analysis tools to reflect the curve of production capacity, the customer is able to detect potential problems and improve accordingly in advance.
The customer used to deploy public internet along with VPN encryption as the connection for its hybrid cloud. However, the method could not meet the connection quality requirement of certain time periods, and its information security team also expressed concerns over such connection method as there might be leaks of IP information. And this was when CCX came in as the best solution for these two big challenges.
"It was not easy to respond to the challenges brought up by the information security team, and the customer was very concerned with the efficient delivery of the manufacturing data to Google Cloud each day. Yet when faced with all kinds of requirements and doubts, Chief Telecom was able to respond fast and well," remarked James Kao.
Another customer was from the financial industry. Owing to the features of the industry, the services provided to this customer need to comply with the regulations of government agencies such as Financial Supervisory Commission, as well as global regulations such as GDPR, and therefore the customer was especially concerned with compliance. When developing new systems, many enterprises would set up servers for pilot tests; yet as the test period normally only last for several months or half a year and the servers would become idle afterward, the customer had decided to migrate its pilot test environment to Google Cloud.
As the test environment on Google Cloud still needed to connect with on-premise IDC, it required an effective and safe connection in between. In the end, the customer in the financial industry chose to combine Google Cloud and CCX as its first step, and the flexibility to use CCX service remains in cases where other public clouds are deployed in the future.
The driving force of digital transformation
The practical experience shared by CloudMile indicates that it requires lots of data as the base to train a good AI/machine learning model. In addition, training models would take up loads of computing resource, and that is exactly why more and more enterprises are considering deploying public clouds for such task. However, the key factor that help enterprises make up their minds to deploy public clouds for AI and machine learning is actually the fulfillment of conditions such as speed, convenience and security of the connection.
In different stages of enterprises' digital transformation, CloudMile hopes to provide the most professional services and in the most appropriate roles. As the services provided by Chief Telecom and those by CloudMile are highly complementary, they are able to work together and offer the same quality, attitude and speed of service to customers.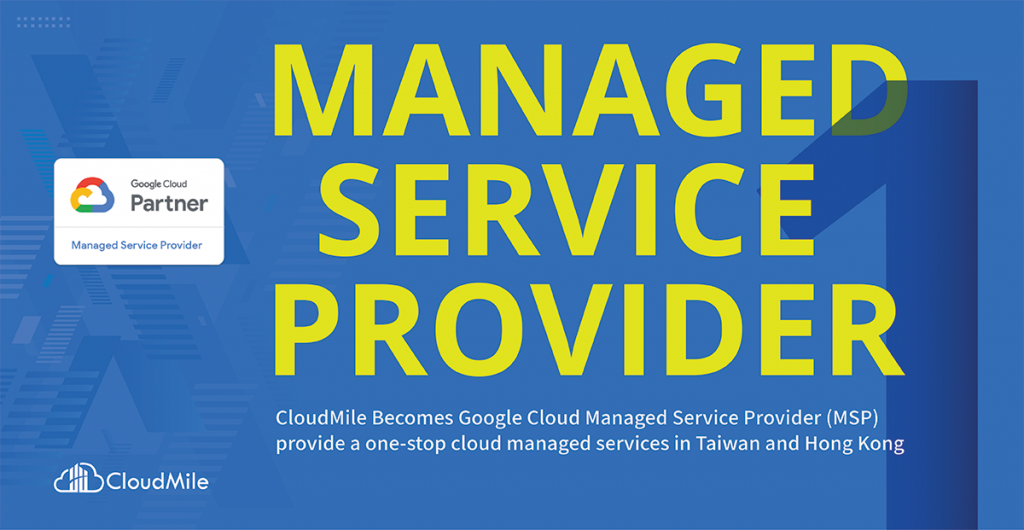 CloudMile is the first Google Cloud MSP (Managed Service Provider) in Taiwan.
"Whether it is a hybrid cloud extended from on-premise environment to the cloud, or the consolidation of data from different locations of a multinational corporation to the cloud, a high-quality connection is certainly needed. The strength of CCX lies in that it can go with the network and telecom services that have long been Chief Telecom's forte, and satisfy enterprise customers' requirements completely. At the same time, it enables us to fully support the various demands during the different stages of enterprise digital transformation," concluded Spencer Liu, Founder and CEO of CloudMile.
Apply through Chief Telecom's sales representatives directly.
Call Chief Telecom Customer Service Center at 070-1017-1800.
Leave your contact methods at Chief Telecom's official website, and a dedicated contact window will be in touch.