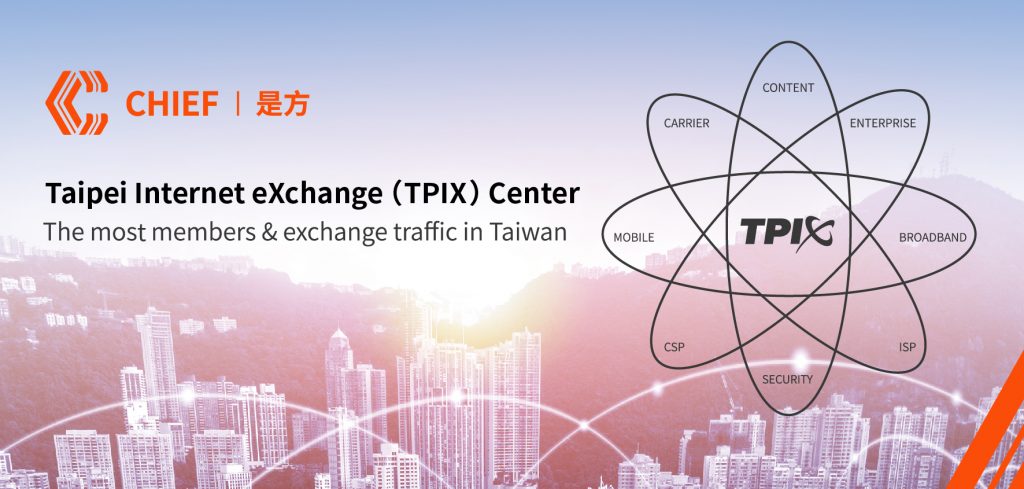 In the new era powered by AI, cloud and 5G, the digital convergence node has become an extremely important gateway. Chief is actively promoting its IDC and network capacity expansion plan, and continues to enhance the infrastructure hardware and software. This year, Chief will accelerate the construction of LY2 – a brand new and high-intelligence IDC building, and at the same time improve the ranking of TPIX (Taipei Internet eXchange Center), aiming to be among the world's top 100 internet exchange centers. In recent years, Chief has also successfully launched the Grand ASEAN Alliance program in responded to the government's new southbound policy. It has built an East Asian IDC strategic alliance with the leading telecom companies in ASEAN countries, which elevates Chief's position as the digital convergence of East Asia and AI cloud business application center.
In response to the Grand ASEAN Alliance program, Chief had continuously expanded 600G capacity of international submarine cable during 2022. That enables Chief to be the network gateway to Southeast Asia and Northeast Asia, and also ensures the global and domestic customers can enjoy faster, easier, direct and more secure global internet access and cloud exchange services. The magnetic attraction effect of the customer clustering is being scaled up as well.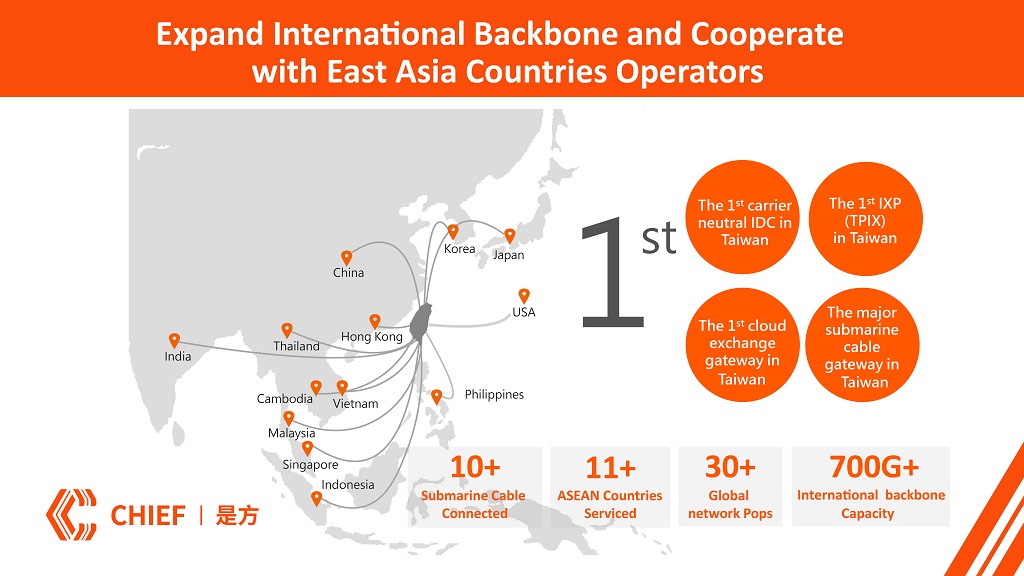 The trend of adopting multi-cloud and hybrid cloud strategies has brought the significant increases in internet traffic and a sharp rise in the domestic and global data traffic exchange. TPIX (Taipei Internet eXchange Center) operated by Chief Telecom is the largest Internet Exchange center in Taiwan. The members are including top American technology companies, Taiwan Academic Network and Cable TV providers. Meanwhile, Chief Telecom actively cooperates with various international telecom operators, submarine cable providers and cloud service providers, and aims to be among the world's top 100 this year.