Chief Telecom participated in the ICANN APAC-TWNIC Engagement Forum held by ICANN and TWNIC. This event brought together numerous stakeholders on the internet and international communities to focus on domain names, IP related issues and network security. Chief introduced its TPIX service on the forum, which received enthusiastic responses from the participants.

With the significant increases in the domestic and global data traffic exchange, most technology companies have joined TPIX (Taipei Internet eXchange) where they can connect global network, CDNs, academic networks and cable TV networks to exchange traffic with one another. TPIX is the largest and neutral internet exchange center in Taiwan. There are more than 110 members and over 200Gb/s traffic exchange.
Through TPIX peering platform, it helps effectively reduce the cost of connection between IX members, shorten the connection time and increase the operational efficiency. TPIX is the most important network exchange hub and ecosystem in Taiwan. The members are including Google, Apple, Meta, Amazon, Microsoft and other ICPs. Driven by high growth in the number of members, TPIX will be ranked among world's top 100 internet exchange centers soon. Come join TPIX now and enjoy the best quality of connection.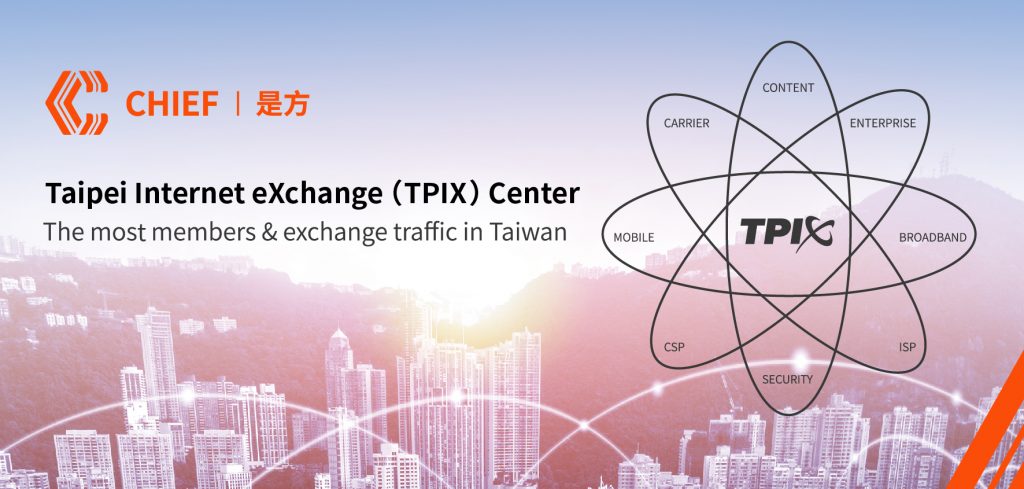 About TPIX member:https://www.tpix.net.tw/mem_list.html