Accumulated revenue for the first three quarters and EPS reached record high
Chief Telecom (6561) announced today that it has successfully passed the certification of 2021 annual Sustainability Report and greenhouse gas (GHG) emission inventory by GREAT International Certification Co., Ltd., demonstrating that the indices such as economic, social, environmental performance, and corporate governance of 2021 disclosed in the ESG report are presented complete and accurate. In addition to the Sustainability Report, in order to be in line with the latest global trends and fulfill its corporate social responsibilities, Chief Telecom's IDC buildings and office building have completed GHG emission inventory verification and obtained ISO 14064-1 certification that helps control GHG emissions and put forward feasible plans for GHG emission reduction so as to keep on track toward energy saving and carbon reduction. Chief Telecom also announced operating results for the fiscal 2022 third quarter today. The single-quarter revenue reached NT$766 million and EPS was NT$2.91. The accumulated revenue for the first three quarters reached NT$2.282 billion, an annual increase of 9.1%, and the EPS was NT$8.56, an annual increase of 20.6%, hitting the record high over the same period.
Mr. Joseph Wu, Chairman of Chief Telecom, indicated that ESG, shorted for environmental, social, governance, is an indicator for investors to examine long-term sustainable performance of a company and also an operating capabilities checklist for investors, shareholders and the financial industry. The performance index disclosed in the report demonstrates Chief Telecom's efforts to social responsibility and commitment to sustainable operation. The scope of the verification includes the contents of the entire ESG Report and all operating performance of Chief Telecom from January 1st, 2021 to December 31st, 2021. The verification methods include:
– Implement the high-level management review for topics from external groups related to Chief Telecom's policy to confirm the appropriateness of the report in this statement;
– Audit performance data of Chief Telecom based on sampling;
– Review the supporting evidence declared in the report.
In addition, the verification work is carried out according to the five aspects of the management process, including inclusivity, materiality, responsiveness, impact and GRI sustainability reporting standards (Global Reporting Initiative, GRI).
Mr. Johnny Liu, President of Chief Telecom, said that in recent years, Chief Telecom has been obtained ISO 27001, ISO 27011, ISO 27017, and ISO 27018 certifications and became the first Telecom provider in Taiwan to pass Data Centre Operations Standard (DCOS-4). Furthermore, in 2019, Chief Telecom has been granted by NCC as an operator of National Level-2 Critical Infrastructure. The assurance success of ESG report and GHG emission inventory not only symbolizes our management team's capability to achieve company's greatest goals, but also reveals that we are capable of fulfilling corporate customers with the top-quality services.
Chief Telecom continues to pursue for the short and medium-term revenue and profit growth, and focus on long-term performance of ESG indicators. That is expected to bring continued success in financial performance. IDC and Cloud services, considered as a dual growth engine, are developed in line with the digital trend all the time, and both drive company's overall revenue and profitability. We can expect to set new records for annual revenue and EPS in 2022.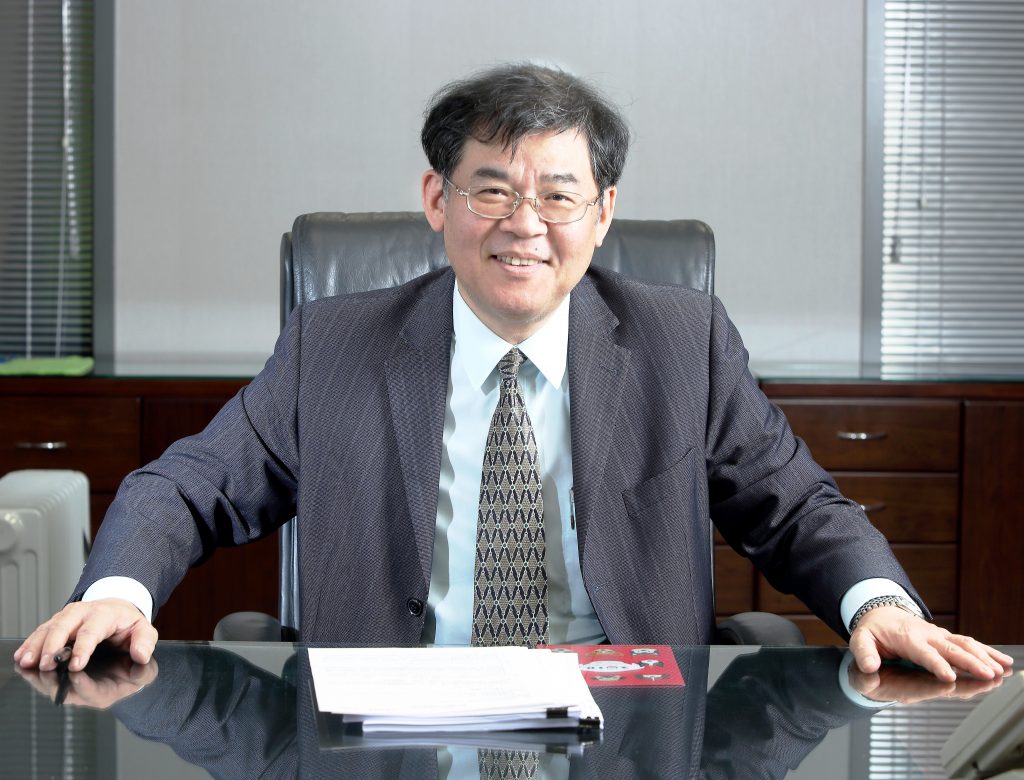 Mr. Joseph Wu, Chairman of Chief Telecom