The one-stop Chief CCX service stabilizes your network connection. The game company boosts high business performance and keeps hitting new highs.
Direct access to GCP enables you to get faster connection and better security at lower bandwidth costs.
In the virtual game world, every second counts. Internet connection generally determines if you can win in online games. In recent years, people rarely went outside, especially during the pandemic. "Playing online games at home" has become one of the popular leisure activities, which leads to a significant increase on gaming consumption. A domestic game company utilizes Chief Cloud eXchange (CCX) to improve the network connection since CCX can provide customers with higher reliability, higher delivery rate and up to 10Gbps bandwidth connection. CCX also enables the game company to successfully create its dual advantages of "uninterrupted gaming experience" and "guaranteed quality". The game company therefore continues to reach new performance heights.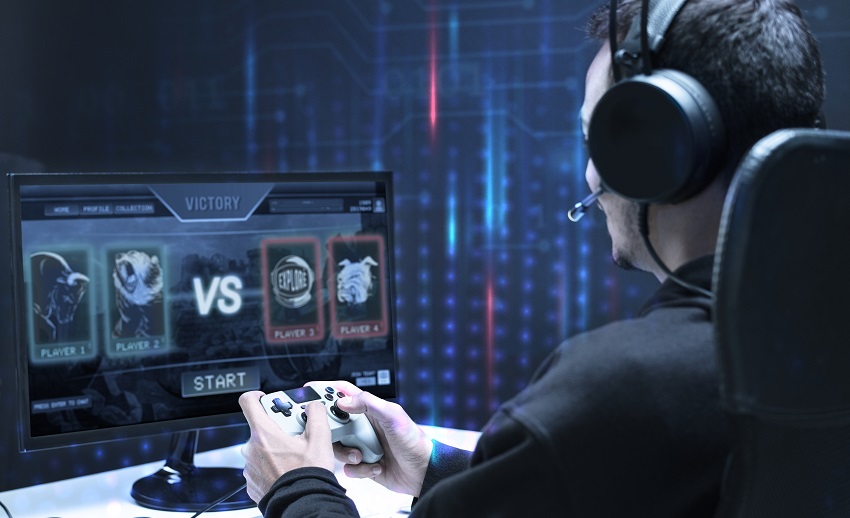 The rise of the stay-at-home economy has made the domestic game industry to become a hot topic to discuss on online community platforms. According to the latest report from Newzoo, from 2019 to 2024, the global game market will grow with an average annual growth rate of 8.7%, estimated to surpass the $200-billion threshold in 2023. The report also indicated that the total game revenue generated in Taiwan is ranked 6th in the world, showing the high growth potential in domestic game industry.
CCX is an integrated multi-cloud platform to enable direct connection to 5 major international public clouds
The senior executive of the game company indicated that they used public internet but frequently suffered from the unstable network connection. A sudden network disconnection or network congestion had a serious impact on company's reputation and operational performance. Therefore, they conducted a market research in the beginning of this February, and learned that Chief Telecom has the largest cloud exchange center in Taiwan, providing private direct connections to the most widely-used global cloud platforms, including AWS, Azure, GCP, etc. Through Chief Cloud eXchange (CCX), an integrated multi-cloud connection platform, they can easily connect to various global public cloud service providers via dedicated lines or VPN, so as to effectively fix internet connection issues. The company finally decided to adopt the solution of Chief Cloud eXchange (CCX) x Google cloud Interconnect to directly connect to Google Cloud Platform (GCP). That enables them to save bandwidth costs and meanwhile enjoy high-quality connection with high reliability and high delivery rate.
Dedicated 24×7 customer support – Chief consistently provides customers with reliable and comprehensive services
The senior executive of the game company further pointed out that they utilizes Chief's IDC colocation and CCX services, both of which are beneficial to save dedicated circuit costs and solve the issue of connection instability. With Chief's technical team support, the deployment process of CCX service was quite fast, and everything went smoothly on the test. Plus, customers can call for Chief's dedicated 24×7 customer service to get help and support. The customized CCX service that Chief provided enables them to save a lot of unnecessary expenses. In response to the continued growth of business performance, the game company has been planning for bandwidth expansion or purchase of additional services.
Apply through Chief Telecom's sales representatives directly.
Call Chief Telecom Customer Service Center at 070-1017-1800.
Leave your contact methods at Chief Telecom's official website, and a dedicated contact window will be in touch.