Lebledor F&B join hands with Chief Telecom to build up a model of technical application in catering industry
One-stop-shop service covering telecom, network and cloud applications to enhance operational efficiency and service quality
From their beer restaurant "Lebledor" female-fashion themed café bistro "petit doux," to chocolate cake brand "BAC," there are more than 20 branches of Lebledor F&B's three major brands in Taiwan. Therefore, network connection is not only the tool to assist front-line operations, but also an essential component to serve members and consumers.
For all these years, the partnership between Lebledor F&B and Chief Telecom has extended from network, telecom and now to the cloud. For a catering service provider who has to always provide its customers with best-quality services, Lebledor F&B has been greatly assisted by the efficiency of Chief Telecom's one-stop-shop service and wide selection of products.
"The business hours of catering industry are very long, plus that we develop the membership system on our own and use Line to communicate with members and conduct promotions, the speed, stability and maintenance timeliness of the service are all very vital to us. We also hope that in the future, our partnership with Chief Telecom can be deepened, and we will continue to bring in more helping force from them such as the application of multi-cloud platform," Amleto Lu, Assistant Vice President of IT division of Lebledor F&B Co. remarked.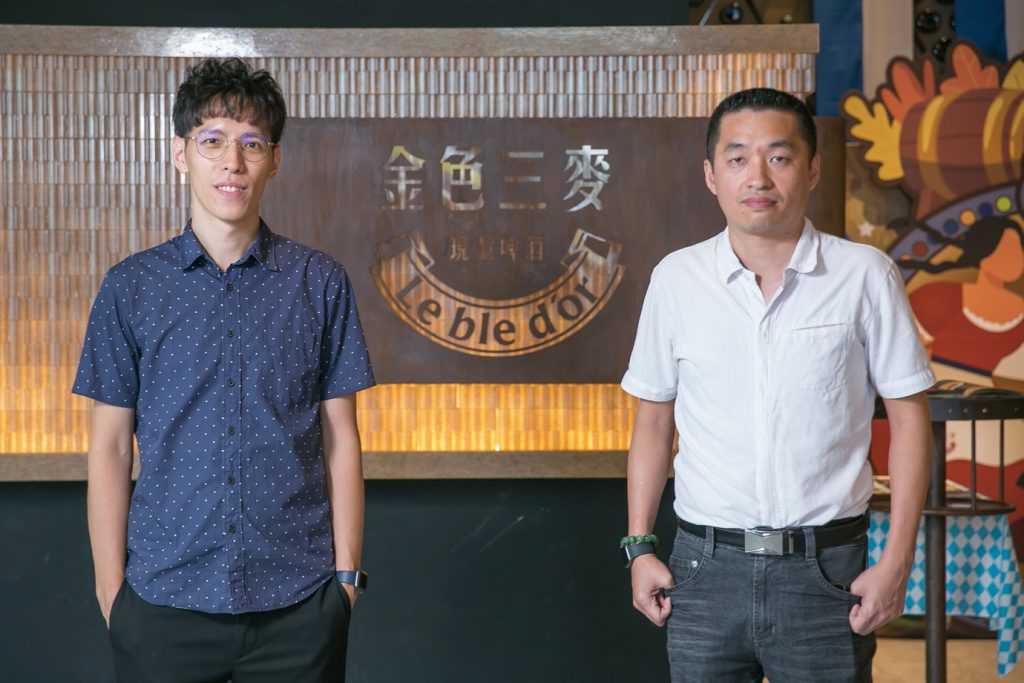 From the right: Amleto Lu, Assistant Vice President, and Steven Lai, Manager of IT division of Lebledor F&B Co., LTD.
Proactive monitoring and comprehensive processing to speed up the remedy of network conditions
In the past, Lebledor F&B used the solution of VPN over ADSL, yet if either encountered service interruption, it meant network outage for Lebledor F&B. What's even more complicated was that as the ADSL and VPN services were provided by two different providers, fault reporting and repair process would be very complex and could take days to revert.
Therefore, they decided to separate the links of ADSL and VPN services. Among the three providers joining the bid, Chief Telecom stood out with their one-stop-shop solution, fast response time and proactive monitoring service.
"After deploying Chief Telecom's VPN service, the time we spent on fault reporting and repair process has decreased to 1/3. We don't have to assign people from our limited manpower to communicate with service providers anymore as Chief Telecom will take care of it all, so we can focus on more important tasks. Furthermore, the overall expenditure has downed to 50%," observed Steven Lai, Manager of Lebledor F&B's IT division.
Chief Telecom's service speed and quality are not compromised even during peak hours of restaurants such as weekends and evenings. For example, there was once a temporary power outage of a branch in a department store, and the IT division of headquarter was not notified. After Chief Telecom's monitoring system detected there was a network outage, alerts were sent out to the IT division, and contacts to the department store were made to confirm the situation and verify if there were power system maintenance or network cables change. Before the IT division was aware of the outage, Chief Telecom had taken care of the situation.
Another obvious change is that the complaints from branches about unstable network connection have greatly decreased. On the contrary, Chief Telecom's VPN service has become the helping force of each branch's front-line tasks. For example, store staffs often connect back to the system at headquarter in the evening for paper works or inventory checks and reports, and they are used to editing the files stored in the network storage directly. In the past, the tasks could be interrupted or failed by unstable network connection; moreover, there could be no connection at all or failure to open files. Now with Chief Telecom's VPN service, no such problems have ever occurred again.
Deploying 070 VoIP and VM services to improve operational flexibility
When Lebledor F&B implemented VPN service from Chief Telecom, they also deployed 070 VoIP. As Lebledor F&B needs to make constant purchase of raw materials from abroad, they used to make international calls by using prepaid phone cards for cost saving purpose. However, it was difficult to monitor the balance, and they often couldn't make phone calls when needed due to failure to top up on time.
After deploying Chief Telecom's 070 VoIP service, there have been multiple benefits. First of all, monthly phone bill invoicing has proved to be very convenient compared with the top up issue or insufficient balance of prepaid phone cards. Second, no server needs to be installed by Lebledor F&B; their staffs only need to install the 070 APP on their mobile phones to make them an extension of their desk phones, and then can make and receive calls anytime, anywhere. In addition, the improvement of voice quality is also very obvious.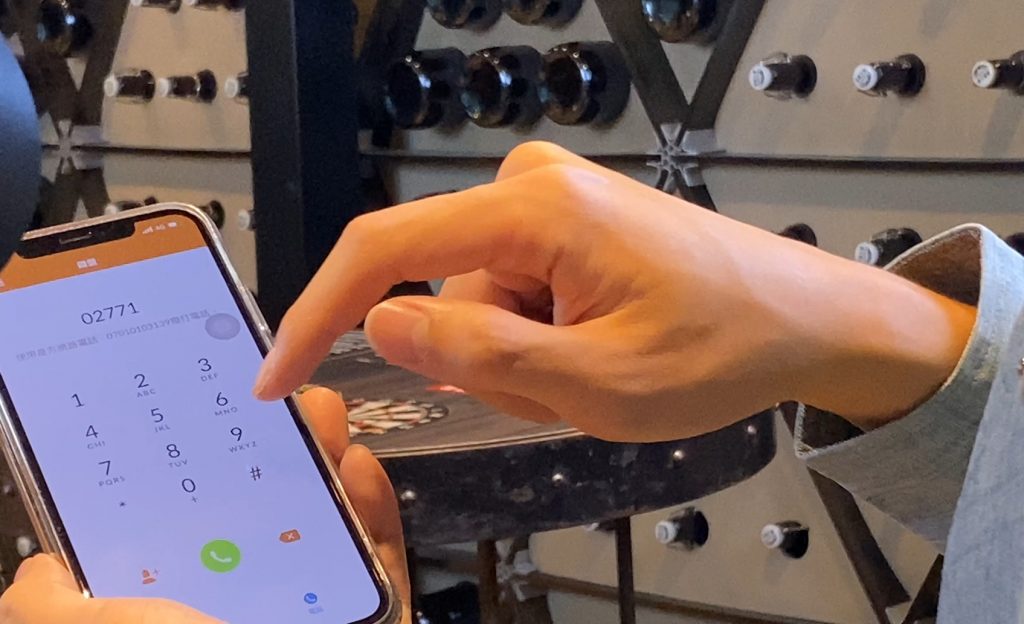 Chief Telecom's 070 VoIP service
From network connections to telecom services, Lebledor F&B and Chief Telecom have built up a good cooperative relationship, so when they decided to migrate to public clouds, Chief Telecom was certainly shortlisted, and eventually beat the other two famous foreign brands with their localized service strength.
Currently there are more than 200,000 members of Lebledor F&B. Taking system stability, network connectivity and the doubled internet traffic brought about by promotions into consideration, Lebledor F&B had decided to migrate their membership system to the cloud. As the checkout and top up activities of members will all go through the membership system, once the system is interrupted, there will be no points accumulation or related activities and will thus affect the consumers' rights. Therefore, it is Lebledor F&B's first priority to make sure that their membership system works smooth and stable all day.
Compare with the public clouds of foreign brands, Chief Telecom offers definite advantages on the timeliness of task handling. Not only the communication process is easier, but also there has been abundant technical assistance provided during the migration process. Besides, Chief Telecom also provides a wide selection of public cloud service features such as that of information security, which can fulfill Lebledor F&B's requirements of system expansion and improvement in the future.
"Once there is a problem in our network connection or system, IT division will receive fault reports from multiple branches. It is very stressful as the consumers are waiting there in the front-line, and our only goal is to eliminate the problem immediately. It is very obvious at times like this how helpful Chief Telecom's highly cooperativeness and speedy responses are to us. We also hope that Chief Telecom continues to excel their performance as a local provider, and provide customers with their high-quality services," concluded Steven Lai, Manager of Lebledor F&B's IT division.
Apply through Chief Telecom's sales representatives directly.
Call Chief Telecom Customer Service Center at 070-1017-1800.
Leave your contact methods at Chief Telecom's official website, and a dedicated contact window will be in touch.