Leyun Inc. combines Chief CCX service to optimize the connectivity and operation across multiple points of deployment across multi-cloud environment
To face the fierce competition in the public cloud and network service market, Leyun adopts Chief cloud eXchange (CCX) service to take advantages of speed, stability and neutrality, which can add more value to their own SaaS services, and also assist more enterprises to get the cloud migration off the ground securely.
Mr. Aru Chang, President of Leyun Inc. said, "The strong international network, the fast and smooth connection at home and abroad, and the neutrality, regardless of telecom companies or public cloud platforms, are all exactly contributing to CCX service's leading and unique position. The cooperation with Chief Telecom not only greatly reduces the communication costs during the management of a project and the burden of integration, but also allows us to achieve high customer satisfaction."
Aru Chang, President of Leyun Inc.
Leyun Inc. provides hundreds of enterprises at home and abroad with wide range of service options, including Cloudflare, AWS, GCP and live streaming platform. However, the hybrid model that most enterprise customers adopted has become the major challenge. Among self-built IDCs, the ground, multiple IDCs and major public cloud platforms, it is essential to ensure the connection quality between them, and also rely on a stable and reliable connection to the on-premises database.
For Leyun Inc., using CCX service with dedicated bandwidth to replace public network connection can take effect immediately to solve the packet loss issue frequently caused by public networks, and also ensure the speed and quality of dedicated bandwidth, as well as the network security.
Challenges and strategies of multiple points across multi-clouds
Before adopting CCX, in order to ensure the stability and security of the connection, MPLS-VPN was the most commonly used solution. However, the deployment process is highly complicated due to a lot of on-premises CPE involved, such as routers, servers, firewalls, and telecom operators responsible for local connection. As you can imagine, the communication costs are known to be fairly high in the multinational multi-cloud model.
For instance, it took a couple of months for Leyun to connect the several IDCs in Taipei, Tokyo, Hong Kong, Shanghai and Southeast Asia with MPLS-VPN architecture. If the telecom company activates the wrong circuit, it may have to go through the application process again. In contrast, there is only one setting procedure of CCX service, which is a great advantage for accelerating the project schedule.
Absolute advantages of delivery schedule and high availability
Leyun Inc. has cooperated with Chief Telecom to provide CCX services to customers since 2020. The enterprise customers generally used to operate on the ground, but they have gradually got the cloud migration off the ground in recent years. CCX service helps customers feel more secure for cloud adoption.
In addition to providing CCX service to enterprise customers, Leyun itself is also a regular of CCX and a pilot tester at the beginning of CCX service launch. For instance, Leyun's self-developed SaaS live streaming platform currently focuses on religious activities, with audiences scattered in Europe, the United States, Canada and Southeast Asia. CCX service is used to ensure a stable and smooth live streaming quality.
"Especially when using a multi-cloud architecture that connects to multiple public clouds, or operating multiple IDCs both in Taiwan and overseas, like what Leyun does, it can particularly demonstrate the benefits of CCX's connectivity." said Mr. Aru Chang. More importantly, there is no connection failure or interruption occurred since Leyun applied CCX. The high availability has also become a powerful tool to ensure the stable operation of the business.
What is worth mentioning about CCX service is the application process and order form templates designed by Chief Telecom. The standard operating procedure combined with the clear item labeling significantly shortens the communication process regarding discussion with clients and service application. Taking Leyun's experience as an example, it only took within 2 days to complete the provision.
In addition, Chief's professional team provides technical consulting services for clarifying the technical architecture, the system network setting and 7x24x365 support, which make Leyun serve customers faster and better. Whether it is from the ground to the cloud, or from the cloud to the ground, CCX can provide benefits such as speed, security, and stable bandwidth, covering the cross-cloud model and high availability (HA) architecture of major public clouds, and adds more advantages to CCX.
Deepen the cooperative relationship and achieve overseas expansion
Since Leyun established, it has been maintaining a cooperative relationship with Chief Telecom. Looking back on the interactive experience with Chief Telecom and major domestic telecom companies, Mr. Aru Chang pointed out that the most powerful feature of Chief Telecom is its neutral IDC, allowing the connection from different telecom companies and global submarine cable operators, unlike some public cloud data centers that restrict access. In addition, like Google, Facebook, Instagram and many well-known ISPs, all use Chief Telecom's IDC services, representing that Chief IDC wins high recognition and is widely trusted by customers at home and abroad.
Leyun also replaces the self-built IDCs with Chief IDC service, eliminating the investment in infrastructure such as air conditioning, electricity, security control and internet bandwidth etc., thereby providing customers with more cost-effective and high-quality services. In addition, it can purchase the one-stop services covering cloud, telecommunications and submarine cables from Chief, which helps avoid dealing with multiple suppliers. Chief's stable circuit quality has also prevented Leyun from failure and shutting down.
Mr. Aru Chang said, "There are not many service options similar to CCX service in Taiwan. In contrast, Chief Telecom's long-term development has led to its leading advantages such as high technical proficiency, sufficient service types, and numerous public cloud service providers. The project working with Chief can be deployed and delivered as quickly as possible, so as to earn high customer satisfaction. We also cooperated with Chief to provide customers with free trials of CCX service. Free trial conversion rate is nearly 100%."
Currently, Leyun's main business is providing information security and public cloud services for enterprises, and also developing self-built SaaS services. Next, Leyun will aim at the Southeast Asian market with high growth potential and grasp the business opportunities from high population and growing mobile phone users in these regions. Also, Leyun will deepen the business development in Vietnam and Indonesia by leveraging Chief's internet access in ASEAN, and expect for a rapid expansion in other countries.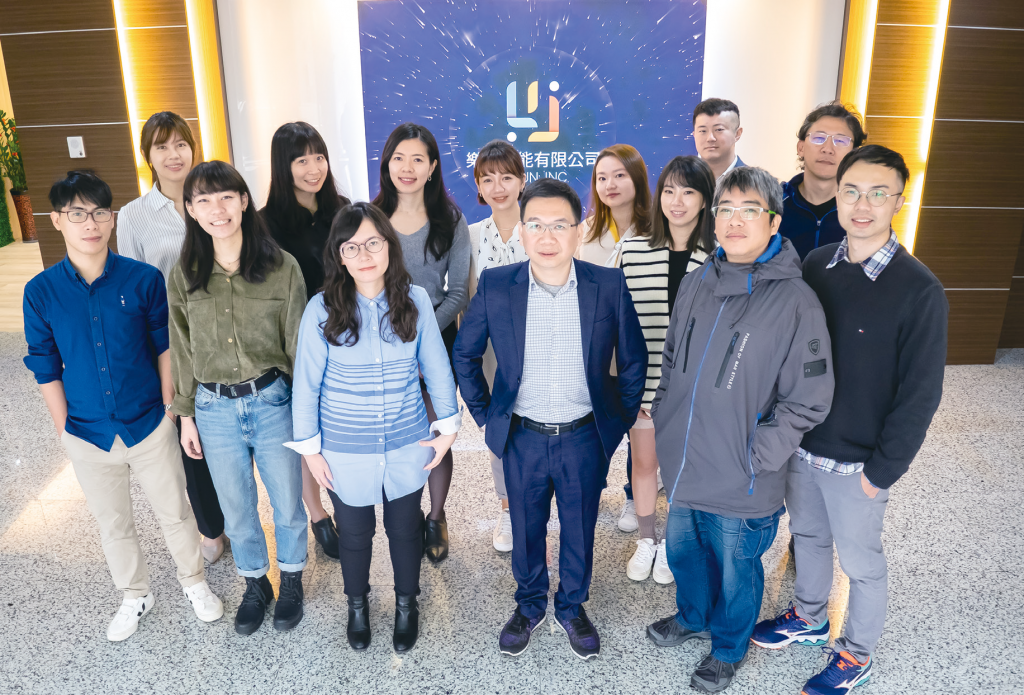 Aru Chang, President of Leyun Inc. (front row 3rd right) and the management team
Apply through Chief Telecom's sales representatives directly.
Call Chief Telecom Customer Service Center at 070-1017-1800.
Leave your contact methods at Chief Telecom's official website, and a dedicated contact window will be in touch.