A Multinational Freight Group Trusts Chief CCX
High-quality private connection enable enterprises a secure cloud migration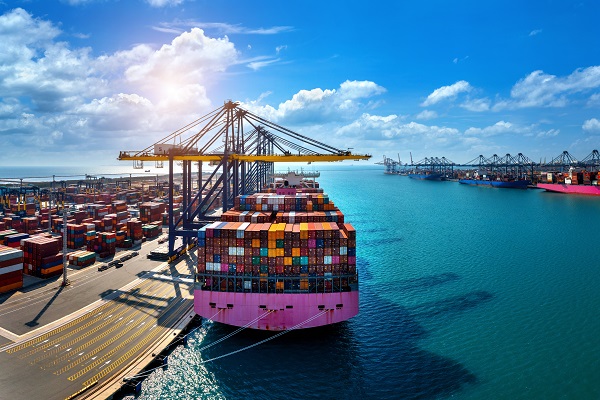 A well-known multinational freight group has expanded its business operations to cover all areas of sea, air and land transport and spans five continents. During the severity of COVID-19 epidemic in the past two years, the group, however, has a very strong growth in revenues month by month. The senior executive of the group indicated that the digital era is all about the speed. What the enterprises need is a fast and safe runway. The Chief Cloud eXchange (shorted for CCX) provides a one-stop network platform service to enable direct connection to global public clouds, just like a dedicated shortcut, to give enterprises more power to run business on the cloud, so as to boost operational efficiency and profit.
Over the past 40 years, the group occupies a leading position in sea, air and land transport to provide domestic and foreign customers with fast and reliable transportation services. Its core business also expanded diversified, ranging from hotels, shipping agency, real estate, printing to shipping agency. All of them create great revenue. In order to effectively manage the large multinational corporation, "moving to the cloud" has become the best choice for digital transformation.
The senior executive of the group said that in the beginning, we used public internet to connect to Google Cloud Platform (GCP) and Amazon Web Services (AWS). But, the connection quality was disappointing, such as frequent disconnection, network congestion, etc., which have seriously affected the operational performance and greatly reduced the effect of the cloud migration.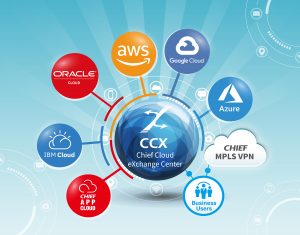 Chief Cloud eXchange (CCX)
In November 2020, the group learned that Chief offers an integrated multi-cloud connection platform service. Through Chief Cloud eXchange (CCX), customers can easily connect to various global public cloud service providers via dedicated lines or VPN. CCX offers customers a high-quality connection with high reliability and high delivery rate.
Thus, in the next two months, the customer conducts a series of tests and officially connected to GCP through CCX dedicated line in January 2021. It entirely avoided the network instability, disconnection and network congestion etc. and allowed the customer to gain access to GCP via a high-speed secure private connection. The senior executive of the group further pointed out, due to the noticeable effect on low-latency network connection to global public cloud platform, they have already considered the plan of expanding the bandwidth from 50Mbps to 300Mbps.
Tim Chiang, Vice President of Planning Division of Chief Telecom, said that CCX is the largest cloud exchange center in Taiwan, providing private direct connections to the most widely-used global cloud platforms, including AWS, Azure, Google Cloud, IBM Cloud and Oracle Cloud, etc. Enterprise customers can select any of the global cloud service providers to connect, through CCX's integrated multi-cloud platform, so as to quickly eliminate the concerns about cloud services and also effectively help enterprises grasp the pulse of the global market and create more business opportunities.
Apply through Chief Telecom's sales representatives directly.
Call Chief Telecom Customer Service Center at 070-1017-1800.
Leave your contact methods at Chief Telecom's official website, and a dedicated contact window will be in touch.