LY2 IDC to be complete by the end of 2023 and scheduled to begin commercial operation in Q1 2024
In a solemn and joyous atmosphere, Chief Telecom (TWSE: 6561) successfully held a beam-raising ceremony for its new smart and green LY2 IDC on the morning of March 14th, 2023. All participants in the beam-raising ceremony burned incense and prayed together, and witnessed the phased completion of LY2 IDC building that marked a successful stage of the construction project. According to the construction schedule from Chief, the main structure of the building will be completed in April; the exterior walls and interior decoration will be completed in August. By the end of 2023, the building occupancy permit will be officially obtained. Then LY2 IDC will begin commercial operation in the first quarter of 2024.
Mr. Joseph Wu, Chairman of Chief Telecom, remarked that as the pace of innovation in cloud business application services continues to explode, Chief's IDC has been up for the challenges from digital convergence in response to the continuous technological innovation in high-speed networking, as well as a transformative change in the digital economy. After the official launch of the new IDC, Chief Telecom expects to attract more international customers, to satisfy the digital transformation and high-speed connection requirements of enterprise customers, and to further create another peak in its revenue growth and profitability.
The design of Chief's LY2 smart and green building is referring to a Tier 4 IDC, with a floor area of 16,500 square meters, 7 stories above the ground and 2 floors underground, and able to support the requirement of HPC and high-density racks. The floor height of the building will be 6 meters, and the floor loading can take up to 2,000 kilograms per square meter; it will also be able to withstand earthquakes of PGA 0.41G (Richter scale 7) with its Lead Rubber Bearing (LRB) seismic isolation design. In addition, there will be extensive fiber networks to connect Chief Telecom's existing IDC buildings.
Additionally, the official launch of LY2 high-intelligence IDC will be highly conducive to improving the world ranking of TPIX (Taipei Internet Exchange Center), aiming to be among the world's top 100 internet exchange centers. Meanwhile, Chief has successfully launched the Grand ASEAN Alliance program and built an East Asian IDC strategic alliance with the leading telecom companies in ASEAN countries, which enables Chief to march actively toward the goal of becoming the digital convergence of East Asia and the center of AI cloud business applications.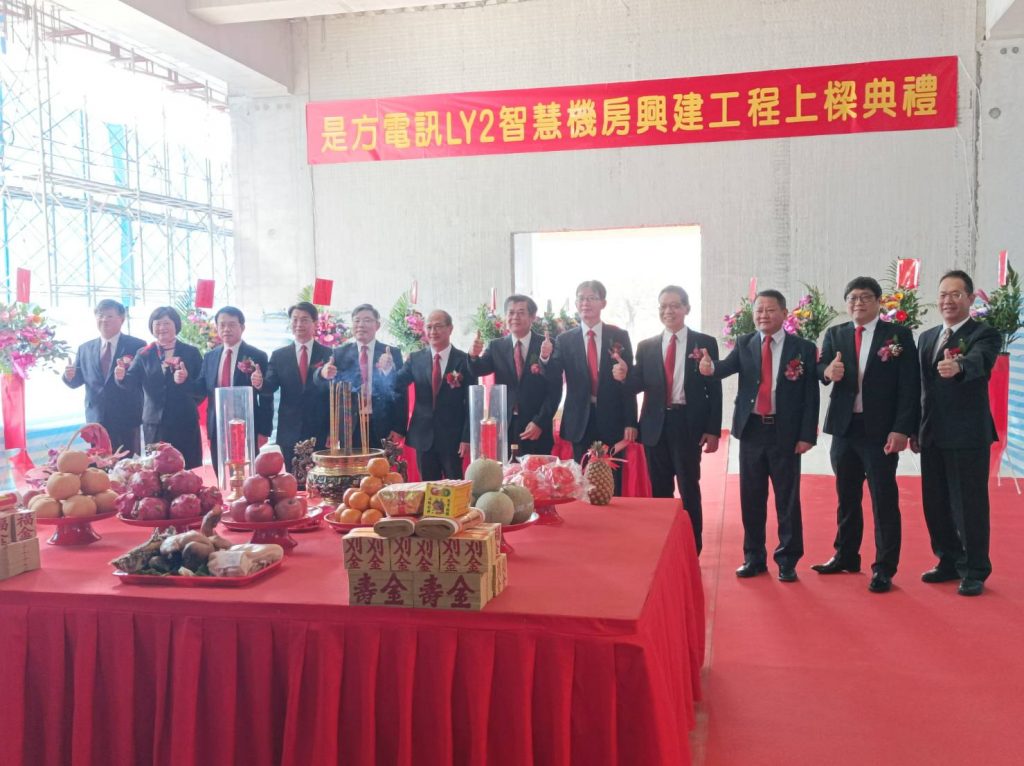 Chief Telecom held the beam-raising ceremony for its smart and green LY2 IDC this morning.