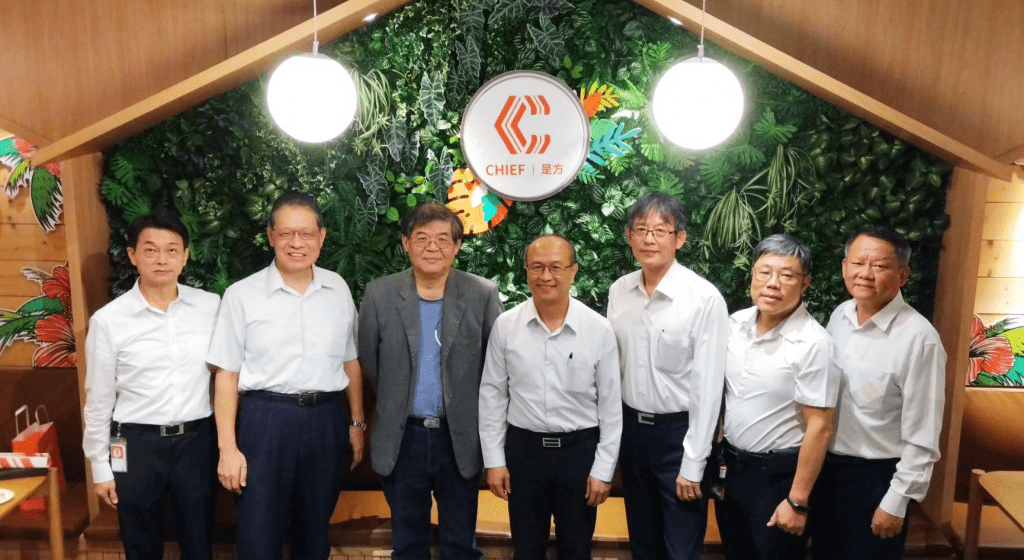 Taipei Internet eXchange Center (TPIX) operated by Chief Telecom is now ranked 97th of the largest global IXPs. TPIX is the only one internet exchange center in Taiwan to be ranked among top 100 IXPs in the world. Mr. Joseph Wu, Chairman of Chief Telecom, remarked that TPIX is the pride of Taiwan, and it is also the highlight of Taiwan's network industry; Chief will consistently create sustainable competitive advantages and make the greatest contribution to Taiwan digital convergence and the development of AIoT applications.
Chief's TPIX is certified as ISO27001/ISO27011 compliant and being designated as a National Level-2 Critical Infrastructure in Taiwan. TPIX is the largest and the only one neutral internet exchange center in Taiwan. The peering members of TPIX include Taiwan telecom operators, global carriers, international CSPs and Taiwan academic institutions, such as Telstra, Singtel, Amazon, Microsoft, Google, IBM, Academia Sinica, and so on.
Mr. Joseph Wu further indicated that, driven by high growth in the number of peering members, the volume of internet traffic at TPIX is increasing rapidly. The flywheel effect generated contributes to wider network coverage, lower latency and cost reduction, enabling all peering members to gain more benefits of data exchanges; Chief is also looking forward to the new challenge of being ranked among world's top 50 IXPs over the next three to five years.
In addition to TPIX, Chief Telecom pursues continuous enhancement to global cloud services. What's more, Chief is going to introduce a new service, Global Bare Metal Cloud, in Q4 2023 – providing bare metal servers and hybrid cloud computing for customers who plan for global business deployment or require high-performance hardware and constant high-speed internet connections.
Mr. Johnny Liu, President of Chief Telecom, mentioned that unlike virtual servers in the public cloud, Bare Metal Cloud servers are physical servers dedicated to a single tenant. Due to the physical isolation of a Bare Metal server and exclusive access to on-demand servers, customers can enjoy ultra-high cloud computing performance and network security. Bare Metal Cloud will be the best solution to customers who require more consistent performance during peak times, especially for gaming industry and the application fields of IoT, IoV and AIoT.
Chief Telecom further cooperates with global cloud service providers, delivering Bare Metal Cloud service to customers in more than 60 cities spanning 40 countries around the globe, which includes 12 ASEAN countries, such as Japan, Korea, Singapore, Vietnam, Thailand, Indonesia and India. Chief offers both of bare metal servers and public cloud computing services. The Bare Metal Cloud leverages its features to enable fast provisioning of dedicated servers, high scalability and more flexible pricing. Additionally, by utilizing Chief cloud console, clients can easily manage their bare metal servers on demand.
With an acceleration of the digital transformation, companies around the world have been focusing more on network security, cost control and operational efficiency improvement. In view of this situation, Chief has recently launched SD-WAN service – dedicated for enterprise users to provide fast and simple deployment, multiple connectivity options and enhanced network access control. SD-WAN solution ensures integrated security for networks, including firewall, IDS, IPS, end-to-end encryption. Besides, the subscription-based pricing model of SD-WAN gives companies more flexibility to scale up or down according to business needs and budgets. SD-WAN can be a useful tool for businesses to simplify network operation and improve operational efficiency.