High-quality dedicated direct connection to Azure cloud platform to accurately grasp business opportunities worth over 10 billions.
In recent years, e-commerce share of luxury goods sales has grown rapidly. Since it is much concerned with business opportunities worth over $10 billion, International luxury goods retailers are paying more and more attention to quality and security of internet connection. According to the statistics from Bain & Company, the global luxury goods market has reached over NT$40 trillion in 2018, of which the market of personal luxury goods was worth nearly NT$9 trillion. In order to avoid business opportunities worth billions being missed due to unstable internet connection quality, more and more enterprise customers have been utilizing Chief Cloud eXchange (CCX) solution. CCX is a multi-clouds integration platform with dedicated private connection framework, which helps to accurately grasp every online business opportunity.
One domestic luxury retailer founded in 1995 had sold luxury brand goods in a large flagship store. Given the rapid growth of e-commerce in recent years, the Group decided to build an O2O business model (that is, Online to Offline, Order online and Pick up on site) to learn the top customers' preference of online shopping and gain more business opportunities .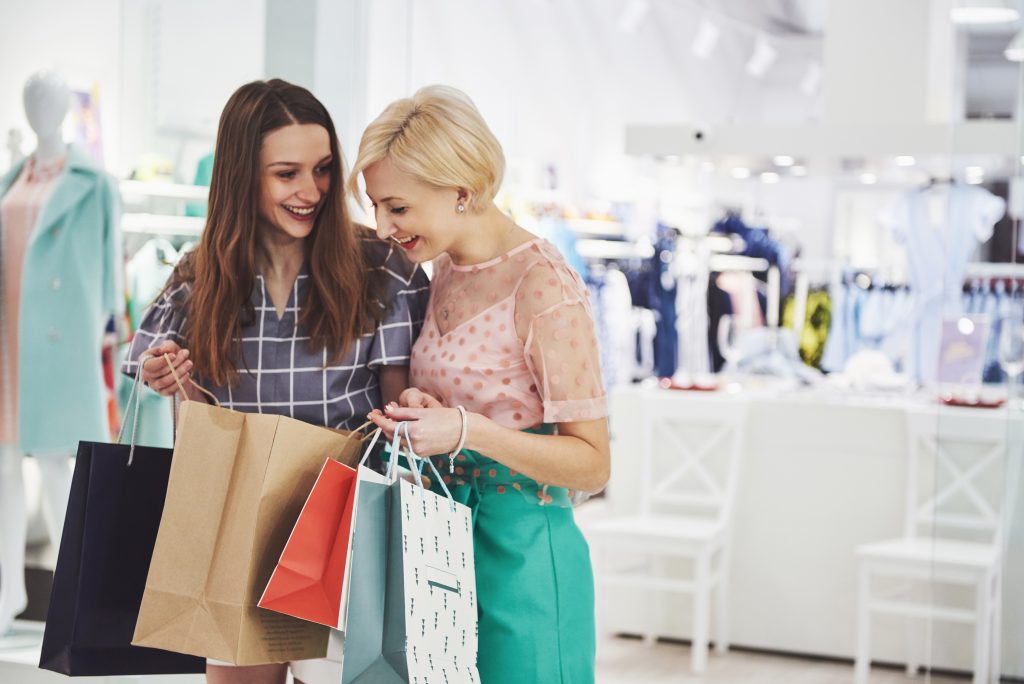 (International luxury goods retailers utilize CCX solution to conquer e-commerce new market.)
The executive of the luxury retailer said that, the online shopping sales accounted for the largest share of e-commerce, reaching 39%. The popularity of online purchasing of personal luxury goods has been rising substantially. For international luxury retailers, utilizing a fast and secure cloud platform is an access to O2O e-commerce business model. Unavoidably, there is still a packet loss issue in public internet. On average, there is 0.1% probability of transaction lost. For large enterprises, it is necessary to ensure that business opportunities from online ordering are "safe" to obtain.
According to RightScale 2019 state of the cloud report, 84% of survey respondents use multi-cloud services. Thus, in the year 2018 the luxury retailer decided to import Chief Cloud eXchange (CCX) solution to create dedicated private connection to Azure cloud for its e-commerce order management system. Besides setting up mainline, the client also deployed another line as backup. The high-quality dedicated line makes online order services more stable, that surely helpsto grasp every business opportunity.
CCX supports cloud data landing and information security management to fulfill enterprise customers' requirements. It not only integrates seamlessly with international cloud platforms, but also takes into account the three major elements of cloud migration: the first is "transfer capability", including end-to-end, ground-to-cloud, cloud-to-cloud; the second is "computing capability", including IaaS, PaaS and SaaS integration services; the third is "storage capability", including short-term or long-term storage, storage retention, and storage location. CCX features the flexibility, pay as you need, and even the reduction of maintenance cost. Thus, CCX can be considered as an overall solution with multi-cloud resources, allowing customers to enjoy the fastest, highly secure, and low-latency connection quality through Chief backbone. Also, it is capable of providing the best flexibility and convenience in the process of transforming traditional sales channels into e-commerce.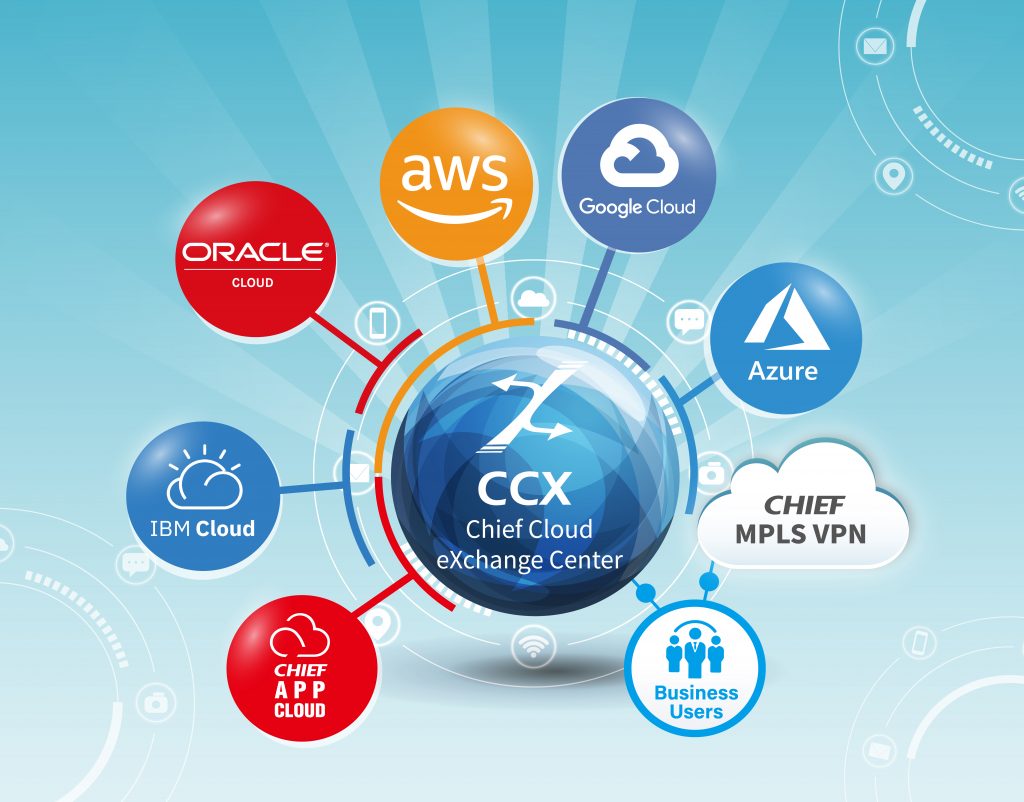 Chief Cloud eXchange (CCX)
Apply through Chief Telecom's sales representatives directly.
Call Chief Telecom Customer Service Center at 070-1017-1800.
Leave your contact methods at Chief Telecom's official website, and a dedicated contact window will be in touch.